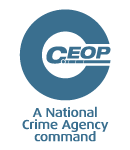 Your Advice and Help Centre…
Remember…
If you need urgent help, call 999 now
Don't delete any emails, images or conversations related to this report
Don't contact the suspect yourself. Let us do the detective work
Thank you for visiting the CEOP Safety Centre. You can come here to report abuse and get help. Our Child Protection Advisors are here to respond to your report and help you.
At this moment, we are undergoing some vital technical work and we ask that if you or a child or young person in your care in immediate danger of harm please call the Police on 999.
If you're a young person and worried or frightened and want to talk to someone in confidence today you can call Childline 24 hours a day on 0800 1111.